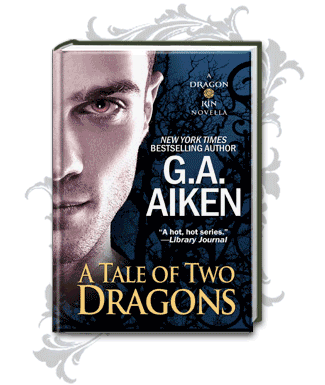 Welcome to the World

of

G.A. Aiken

With a nickname like Annwyl the Bloody, men tend to either cower in fear at the sight of me, or salute. So it would be nice to find a man I can actually talk to, just the way I can talk to Fearghus the Destroyer. Then again, Fearghus is a dragon…

Find out for yourself why All Things Urban Fantasy calls the Dragon Kin series, "As bawdy, crass, and hilarious as anything I could have hoped for!" and read the prequel novella, "A Tale of Two Dragons," to see where the insanity began!